Principal's Message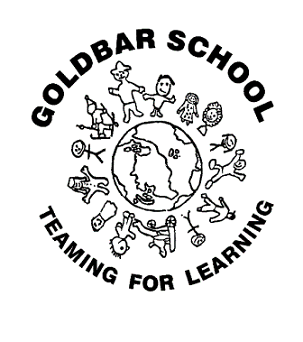 Dear Parents and Guardians,
We have had a great year. We have enjoyed many moments together and have learned so much! We have enjoyed the continued support of great parents this year. A BIG Gold Bar Thank You to our PAC who have done such exceptional work for our school. While 'Thank you' seems most inadequate, it is most heartfelt.
I want to thank our staff for their tireless dedication to our students. They work hard to ensure they get the best out of our students and to provide a warm, welcoming environment. A fond farewell to the following staff that are leaving the Gold Bar family for new challenges: Mrs. Sandberg and Mrs. Regan. Congratulations to Mrs. Eastlake on her retirement. I cannot help but think of all of the children who were blessed to be taught and supported by these teachers in their time here at Gold Bar. They will always be part of the Gold Bar family and we wish them well as they move onto new adventures.
Finally, I would like to acknowledge our grade six students this year. They are an energetic and vibrant group with a ton of potential. I look forward to hearing of great things from them – best wishes and be sure to visit!
I have to take this last opportunity to make a push for the importance of reading over the summer. It is critical that students stay connected with reading to avoid the inevitable 'summer slide' in reading ability. Not having access to books in July, and August results in as much as a two month loss in reading level each summer and that accumulates over the years into a crushing achievement gap. Some research-based suggestions for combating this include:
Students choosing their own books based on their interests; this is especially important for early readers;
Students getting 10-12 books for the summer;
Students owning the books (versus borrowing them); research across 27 countries found that a home library is as important as parental education and twice as important as the father's occupation in predicting educational outcomes;
Students getting series books with familiar language and literacy elements;
Students selecting slightly more challenging books each summer;
Students getting e-book or audio formats that provide access to more challenging material;
Teachers and parents framing summer reading as fun rather than work, with the goal being enjoyment and exploration rather than remediation and achievement gains.
Read On!!!
As you know, we are already in the planning stages for our Welcome Back Celebration in September. The celebration is planned for Thursday, September 13th; please save the date! The celebration will include an official ribbon cutting for the playground, the "Meet the Teacher" event, a BBQ, and an opportunity to view the renovations in the office and all of the new furniture in the classrooms!
School supply lists for the 2018 -2019 school year are available below.
Important August and September dates:
Office opens to families 9 am to 3 pm until first day of school Tuesday, August 28
First day of school for all students except Kindergarten Tuesday, September 4
Start of regular classes for Kindergarten students Monday, September 10
School Picture Day Monday, September 10
Welcome Back Celebration 4:00 - 6:45 pm Thursday, September 13
PAC Annual General Meeting 6:45 pm Monday, September 17
On behalf of the staff, I want to wish you a relaxing and rejuvenating summer, filled with wonderful moments with your family and friends. School starts on September 4th, 2018.
Yours in Partnership,
Michelle Korchinski
Principal
2018-2019 Kindergarten Supply List
2018-2019 Team 11 Grade 5 Supply List
2018-2019 Team 11 Grade 6 Supply List