Welcome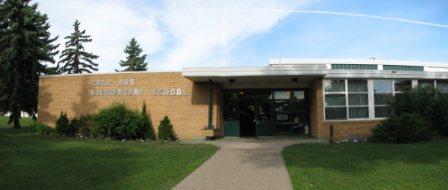 Gold Bar School is located in Southeast Edmonton, just blocks from the North Saskatchewan River Valley. It serves elementary students from the Gold Bar neighbourhood, many who are children of Gold Bar alumni who have moved back to the neighborhood to be members of a community committed to strong family values and caring for your neighbour. Many of our students begin in kindergarten and continue at Gold Bar through to the end of grade six. Within walking distance, River Valley Townhomes provide affordable housing for many of our families. Gold Bar School leases space to, and is committed to strengthening collaborative relationships with Gold Bar Day Care and Gold Bar Preschool and the many other community relationships that are of benefit to our students.
We provide a diverse range of extra-curricular acitivites and clubs for students in order to enhance their citizenship and character qualities. Students are held accountable to our TEAMS expectations:
Think and act safely
Encourage and support others
Always try your best
Make good choices
Show respect by helping, sharing and caring for others.
Our school community of staff, students, and parents work in a strong partnership to provide challenging learning experiences that help all our students achieve to their highest level. We have created a welcoming and supportive learning environment that one feels immediately upon entering our doors.